Hotel Villa du Maine.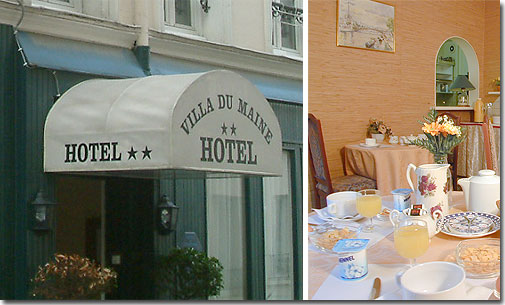 Hotel Villa du Maine Paris
-
Hotel 2* star Paris near Montparnasse.
The beautiful Villa du Maine hotel located in a quiet area in the south from Paris, is a typical French hotel providing a nice atmosphere and offering to visitors in Paris a sober and elegant setting.
Hotel Villa du Maine.
20 rue Ledion
Paris
75014
France
Phone : +33 (0)1 45 42 33 29
Fax : +33 (0)1 45 42 02 58